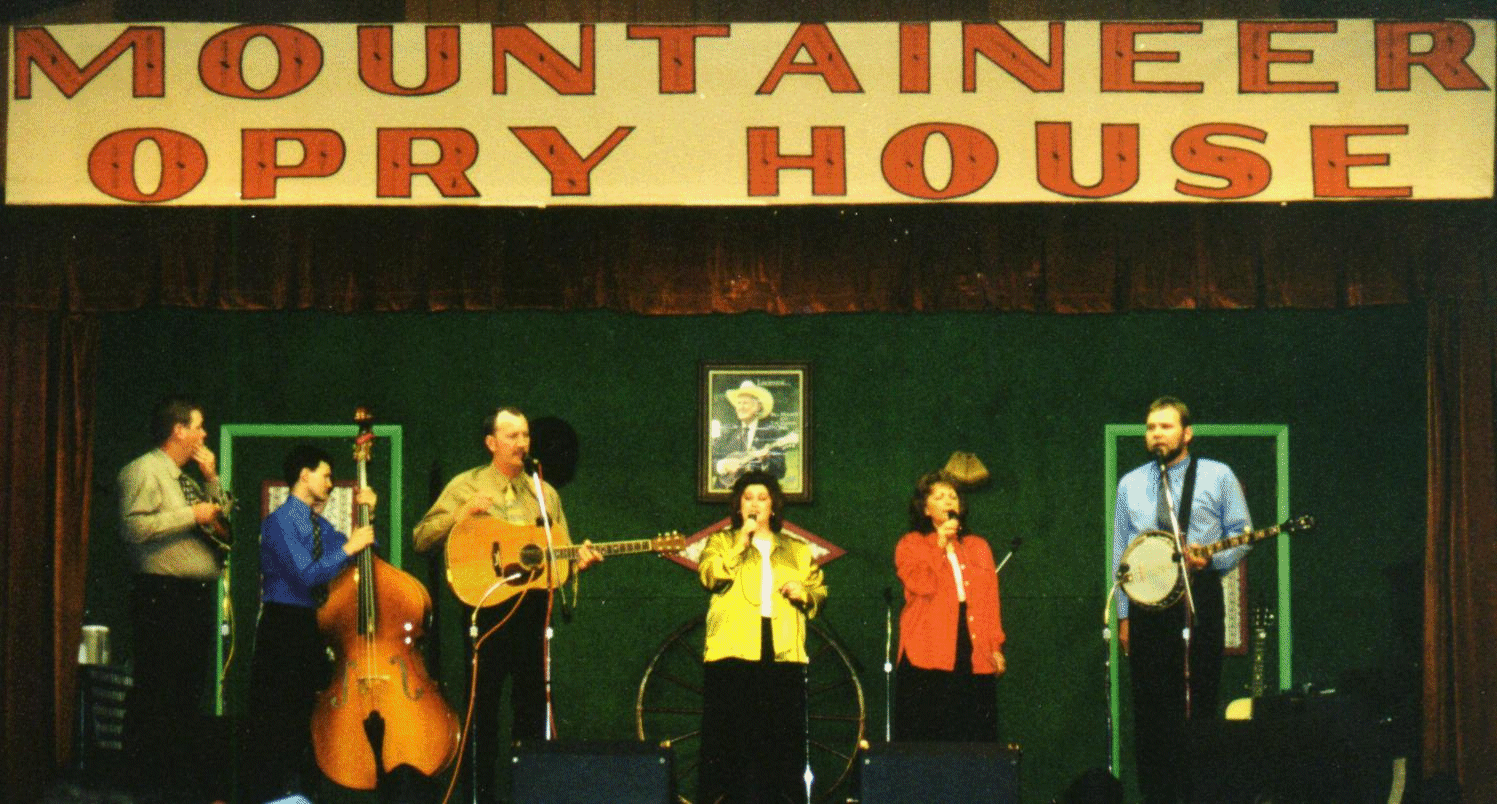 Upper Room had the honor of

singing at the Mountaineer

Opry House in Milton, WV. with

"Rarely Heard". It was a wonderful

night of old time blue grass music!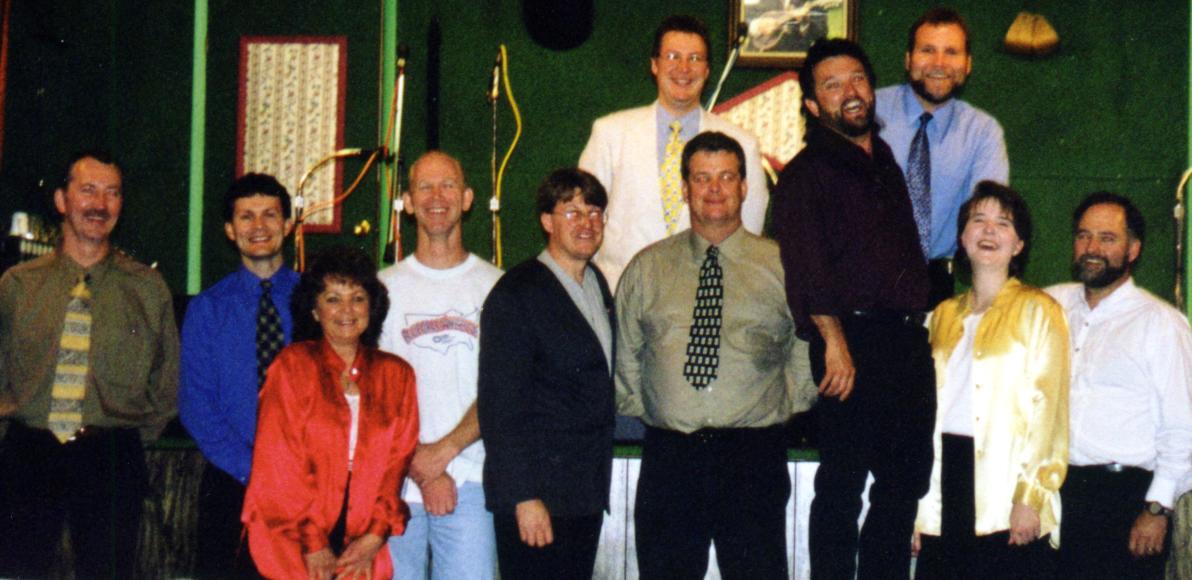 Rarely Heard members Allen Stack, Jim

Stack, Jeff Weaver and Ned Luber pose

with Upper Room members Johnny Gowan,

Bucky Hall, Paulette Ross, George Brown,

Andrea Lambert, David Lambert and

WOKE"Country 98.8" D.J. Bo McCarty.

"The Bo Man" hosts a Bluegrass Gospel

music show on Sundays from 7-12:00

midnight.